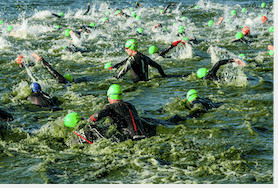 Click the "BLUE E" for GMP Fitness® Elite Accredited Holistic Performance Certification Online Courses
Become a CERTIFIED Triathlon Injury Prevention and Race Tactics Specialist
✓ Strategies for overtraining prevention, race-day warm-up, self-myofascial release, and proprioceptive neuromuscular facilitation.
✓ Credible research, proven techniques expert advice on gait and running analysis, prevention of heat-related illnesses, post-workout recovery meals, and heart rate monitoring
The Triathlon Injury Prevention and Race Tactics Specialist Certification Online Course is an unsurpassed Elite Specialist Credential that equips you with the skills to offer professional-level coaching and support. Your clients will enjoy your coaching process and have fun along the way.
GET STARTED TODAY!
✓ Enhance career knowledge.
✓ Discover professional growth.
✓ Add to personal enrichment.
✓ Specialize in a niche.
✓ Gain a competitive advantage.
✓ Build your business.
✓ Define your vision
✓ Pursue your passion.
✓ Boost your resume.
"What


Triathlon Injury Prevention and Race Tactics Specialist Certification

Triathlon Injury Prevention and Race Tactics Specialist Certification Reviews