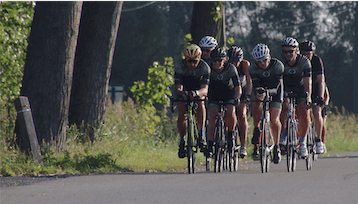 Triathlon Performance Specialist Certification
✅ Accredited Online Course
🇱 Level 4 Master Certification
💪 24/7 Course Access
⚡️ Student Support-Phone/Email
💻 Online / PDFs / Word Docs
✍️ Exam Included in the Price
🎯 30 Plus CECs/CEUs Per Course
✍️ Board Certification Option
🕑 12 Months to Complete
🕑 60+ Hours
🕑 Self-Paced on Your Schedule
🕑 Can be done in 3-8 Weeks studying 1-6 Hrs/Day
👏 Resume / Portfolio Booster
🏆 Certification Credential Certificate Included in the Price
🏆 Master GCAQ Certificate Credential Designation
👏 No Certification Renewal Fees
REVIEWS (2)
With the Master Triathlon Performance Specialist Online Certification Course, you'll get access to reliable and extensively used training principles and programs with a multitude of techniques and tactics, strategies for training, fueling, recovery, and mental preparation, and credible research, proven techniques expert advice.
Payment Methods: PayPal, Credit Card, or Debit Card.
PayPal Pay in 4. Split purchases between $30-$1,500 into 4 interest-free, bi-weekly payments. PayPal Buy Now Pay Later and PayPal's 6, 12, 24 Month Payment Plans. 
GET REWARDED


EARN YOUR TRIATHLON PERFORMANCE SPECIALIST CERTIFICATION CREDENTIAL

Click the "RED M" for GMP Fitness® Master Accredited Holistic Performance Certification Online Courses
Become a CERTIFIED Triathlon Performance Specialist

Get a 3-step plan of simple techniques you can apply with your clients right away!
1. Triathlon Training & Conditioning. Be as fit, flexible, and strong as you can possibly be, before even beginning to train for this type of competition.
2. Triathlon Injury Prevention. Be injury-free from the full spectrum of sports injuries that could be sustained from swimming, cycling, or running.
3. Triathlon Performance. Be the best overall performer in all three parts of a triathlon.
BECOME A GMP FITNESS TRIATHLON PERFORMANCE SPECIALIST AND TAKE YOUR TRAINING TO THE NEXT LEVEL
GMP Fitness® Holistic Fitness and Health Online Course Accreditation and Approval.
TRIATHLON PERFORMANCE SPECIALIST CERTIFICATION ACCREDITATION AND APPROVAL
The GMP Fitness® Triathlon Performance Specialist Certification is fully Accredited and Approved by the International Practitioners of Holistic Medicine (IPHM), the American Association of Drugless Practitioners (AADP), the American Natural Wellness Practitioners Board (ANWPB), the American Association of Natural Wellness Coaches Board (AANWC), the American Association of Natural Wellness Practitioners (AANWP), and   More CEC/CEU Approvals the American Naturopathic Medical Certification Board.
HOW LONG WILL IT TAKE TO COMPLETE THE MASTER TRIATHLON PERFORMANCE SPECIALIST CERTIFICATION COURSE?
The Triathlon Performance Specialist Certification Online Course is 60+ hours. If you were to commit to 1-6 hours a day you would complete the course in 3-8 Weeks.
WHO IS THE PROGRAM FOR?
Everyone can learn from this program. The Master Triathlon. Performance Specialist Certification is for anyone wanting to improve and advance their personal and professional growth and knowledge of triathlon performance.
It is suitable for a wide array of health experts and professionals including certified health and fitness professionals, personal trainers, group fitness instructors, health educators, wellness program directors, medical exercise specialists, chiropractors, chiropractic assistants, sports coaches, recreational activity instructors, physical therapists, massage therapists, athletic trainers, registered dietitians, occupational therapists, safety experts, physical education teachers, recreational activity instructors, registered nurses, certified nurse assistants, naturopaths, herbalists, physicians, osteopaths, and other allied health professionals.
WHY BECOME A GMP FITNESS® CERTIFIED TRIATHLON PERFORMANCE SPECIALIST?
→ Enhance your current health or fitness-based career and also specialize in a niche.
→  Enhance your professional knowledge and gain a competitive advantage.
→  Build your business to help your clients achieve their athletic goals through a holistic approach.
→  Discover personal and professional growth.
→  Define your vision and pursue your passion.
What is the GMP Fitness® Triple Credential Certification?
When you enroll in the GMP Fitness® Master Triathlon Performance Specialist Certification Online Course you qualify for "GMP Fitness Triple Credential Designations."
And Here's Why? Because in this Bundle Pack are 2 Elite Certifications. These include the Triathlon Conditioning and Mental Training Specialist Certification (XP1)
 and the Triathlon Injury Prevention and Race Tactics Specialist Certification (XP2). When you successfully complete all 2 Elite Certifications you earn the 1 GMP Fitness® Master Credential Designation as well. These 2 Credential Designations display your dedication to your career, your profession, and those you work with.
What is the GMP Fitness Big Advantage?
When you successfully complete any Nationally and internationally Accreditated GMP Fitness® Elite Certification Course:
1. YOU GET a Master GCAQ Specialist Certification Credential Designation.
2. YOU HAVE the option for board certification when you successfully complete any GMP Fitness Elite or Master Specialist Holistic Certification Course. This gives you another credential.
3. YOU GET Valuable CECs/CEUs. You can achieve and fulfill continuing education hours in many professions. This Accredited Elite Specialist Certification Course Credential is approved for up to 30 CECs/CEUs.
See below in the tabs for specific information on each.
MASTER TRIATHLON PERFORMANCE SPECIALIST CERTIFICATION BONUSES
The Master Triathlon Performance Specialist Certification Online Course Bundle contains 2 different Certification Courses. Each time you complete a Certification Course you will get up to 30 CECs/CEUs.  For most certification companies – each course will fulfill your CEC/CEU requirements.


Triathlon Performance Specialist
Triathlon Performance Specialist Certification Testimonials
Marisa Duffy, AFPA Certified Personal Trainer, Group Exercise Instructor, Pilates and M.E.L.T. Certification Instructor

Jeweline Sweeney, ACE Certified Trainer