FIBROMYALGIA HEALTH SPECIALIST 1 REVIEWS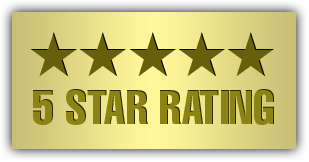 Use the reviewer feedback captured below to help you when making a decision when purchasing this course.
---
Stacey Reif, Group Fitness Instructor, ACE Certified Professional
This course was a valuable tool in educating oneself on being able to identify fibromyalgia, as there have been some confusion between fibromyalgia and other syndromes. Once learning how to correctly and identify fibromyalgia this course has helped in learning how to cope with and seek treatment for ones individual needs. Being that we all react to treatments in different ways, it is great that there are so many options out there for people who suffer. This course was very informative, easy to walk through and understand and I believe that anyone who takes this course will feel much more confident in knowing the many factors of fibromyalgia and how to help support and guide clients, family and friends who are battling it.
I have gained so much information on fibromyalgia from this course. From pain management, diet and nutrition and everything in between, I feel more educated on how to recognize and help those that suffer from fibromyalgia.
From everything that I have learned in this course, I feel that I can better assist and guide those who may be struggling with the symptoms of fibromyalgia. While I know it is not in my scope of practice to prescribe any form of medication or therapies, I feel that by having a better understanding of what someone may be feeling that I can give support and information that may help them cope with their individual symptoms. Also being an informative voice may also plant a seed for them to seek alternate treatments if what they are currently doing does not seem to be helping like they had hoped.
Desiree Nowaczyk, Physical Therapist Assistant Yoga Instructor, ACE Certified Personal Trainer
Because the diagnosis of Fibromyalgia is on the rise, it would be beneficial for all Personal Trainers to be educated on the condition and proper ways to guide their clients. Within this course the necessary resources are provided for empowering these individuals. Stress Management and mind body activities are essential as they journey through challenges. I am a Licensed Physical Therapist Assistant and have been an ACE Personal Trainer for over 10 years. In all of my studies I never participated in a course this clear and concise regarding a specific condition.  For these reasons I 100% encourage others to take this course .
I have gained a great foundation for understanding this very prevalent condition. As a Personal Trainer and Licensed Physical Therapist Assistant I often correspond and work with individuals who have chronic pain. I have gained a greater understanding of how alternative therapies can be implemented into a plan of care for those with Fibromyalgia. What stands out the most is the impact of stress and the importance of honoring the bodies wisdom. This mind, body and spirit approach is promising and the information potentially empowering for the client. The resources within the course can be used to assist clients with health, healing and over all well being. I was pleasantly surprised by the insights provided on a multitude of modalities and therapies. This course is a life changer.
I intend to sit down with my clients and discuss the information that has been presented. I will apply the guidelines that have been suggested for exercise programming.  I now recognize the significance and importance of incorporating mind body activities for conditioning and stress reduction. I will take these materials and travel throughout my community to find the appropriate professionals that administer such alternative therapies. It has always been my belief that a client will benefit the most if all care takers and professionals work in harmony. Because of this course, I am well equipped to encourage individuals to explore options and stay positive while participating in a balanced work out program.
I only have praise regarding this continuing education course. I learned about many complementary therapies which may be a wonderful compliment to a fitness regimen.
Jill Csillag, ACE Certified Professional
This was an excellent course, as are all the GMP Fitness courses I have taken. The subject matter and study materials are superior in my opinion. I have gained a wealth of knowledge that I can apply to my personal training clients who suffer from FMS. I have been nothing but pleased with all the courses I have taken thru GMP fitness and plan to continue my education with more of the courses offered. 5 stars course!
Valuable information regarding FMS syndrome and all the complications of dealing with this disease, and how to manage the day to day issues encountered.
For my clients with FMS, I am now better able to teach them techniques to improve their overall health.
Gina, I devoured this course! As an autoimmune sufferer myself, I found the information very beneficial in so many ways. Thanks for another FABULOUS course!
Adriana Sosin, Exercise Therapist, BCRPA Certified Professional
I have nothing but a positive experience with this "GMP Fitness" course. I gained Valuable information! The Fibromyalgia course I took, linked my previous rehabilitation knowledge from my work in a physiotherapy clinic, with very useful information for my fibromyalgia clients. The material was presented in a clear, concise manner and easy to assimilate. I will apply by using the information for my clients with fibromyalgia.